Breaking News
Brought to you by

Lt. Gov. Crouch, IHCDA launch crowdfunding campaign for historic Evansville theatre
View All Events
Page Content
<
May 2022
>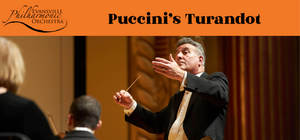 EPO PRESENTS PUCCINI'S TURANDOT, OTHALIE GRAHAM, SOPRANO
May 14, 2022 @ 07:00 PM
THREE RIDDLES STAND BEFORE ANY SUITOR WISHING TO MARRY PRINCESS TURANDOT, AND ONE WRONG ANSWER MEANS DEATH. GIACOMO PUCCINI'S EXOTIC TALE OF ANCIENT CHINA IS TOLD THROUGH EXTREMELY SUMPTUOUS AND EVOCATIVE MUSIC. ITS IMPASSIONED NESSUN DORMA , POPULARIZED BY LUCIANO PAVAROTTI, IS THE MOST FAMOUS ARIA OF ALL TIME! DON'T MISS THIS UNFORGETTABLE EVENING AS JOIN US AS WE CELEBRATE THE RETURN OF CONDUCTOR LAUREATE ALFRED SAVIA AND ACKNOWLEDGE SPECIAL MUSICIAN MILESTONES.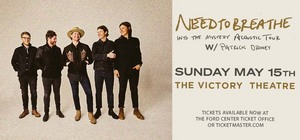 NEEDTOBREATHE W/ Patrick Droney
May 15, 2022 @ 07:00 PM
GRAMMY® Award-nominated rock band NEEDTOBREATHE have announced an intimate acoustic tour of North America in support of their latest critically acclaimed studio album Into The Mystery including a show at the Victory Theatre in Evansville on May 15 th .. The 26-city Into The Mystery Acoustic Tour will kick off on April 18 in Winnipeg, MB, and wrap on May 22 with two back-to-back shows in Knoxville, TN. Patrick Droney will provide support on all dates. "The success of the acoustic tours over the years has been one of the biggest surprises of our career,"...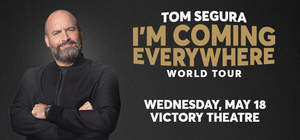 Tom Segura
May 18, 2022 @ 07:00 PM
TOM SEGURA announced the second leg of his "I'M COMING EVERYWHERE – WORLD TOUR." The comedian podcast host will be at VICTORY THEATRE on MAY 18, 2022 at 7 PM. Actor/Comedian/Writer Tom Segura is one of the biggest names in the comedy business.  He recently performed to sold-out audiences on his 100+ city TAKE IT DOWN TOUR. He is best known for his Netflix specials, Ball Hog (2020), Disgraceful (2018), Mostly Stories (2016), and Completely Normal (2014). Paste Magazine...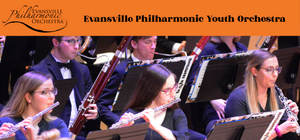 EVANSVILLE PHILHARMONIC YOUTH ORCHESTRAS SPRING CONCERT
May 20, 2022 @ 07:00 PM
THE EVANSVILLE PHILHARMONIC YOUTH ORCHESTRAS (EPYO & EPYO II) WILL PRESENT THEIR SPRING CONCERT ON FRIDAY, MAY 20, 2022 AT 7:00 PM ON THE VICTORY THEATRE STAGE. EPYO II CONSISTS OF TRI-STATE STUDENTS IN GRADES 6-9, AND EPYO INCLUDES TRI-STATE STUDENTS IN GRADES 9-12. JOIN US FOR THE FINAL OPPORTUNITY TO HEAR OUR OUTSTANDING YOUNG PEOPLE SHOWCASE THEIR TALENTS DURING THE SEASON!
"WEIRD AL" YANKOVIC - RETURN OF THE RIDICULOUSLY SELF-INDULGENT, ILL-ADVISED VANITY TOUR with SPECIAL GUEST EMO PHILIPS
May 25, 2022 @ 08:00 PM
Health and Safety measures for this performance: All adult guests must show proof of vaccination or a negative COVID-19 test taken within 72 hours of the concert to enter the theatre and must present matching photo ID matching. Children under 12 must show proof of a negative COVID-19 test within 72 hours. Almost four years after his first foray into unfamiliar concert territory with his highly-acclaimed Ridiculously Self-Indulgent, Ill-Advised Vanity Tour, "Weird Al" Yankovic is pressing his luck again, this time with The Unfortunate Return of the Ridiculously...