Breaking News
Brought to you by

Lt. Gov. Crouch, IHCDA launch crowdfunding campaign for historic Evansville theatre
View All Events
Page Content
<
April 2022
>
EPO PRESENTS WINDBORNE'S THE MUSIC OF QUEEN
April 2, 2022 @ 07:00 PM
BRIDGING THE GAP BETWEEN ROCK N' ROLL AND CLASSICAL MUSIC, YOUR EVANSVILLE PHILHARMONIC PERFORMS THE MUSIC OF QUEEN WITH GUEST CONDUCTOR BRENT HAVENS TAKING THE PODIUM TO PRESENT WINDBORNE'S THE MUSIC OF QUEEN. PERFORMED BY AN ORCHESTRA AND AMPLIFIED WITH A FULL ROCK BAND AND VOCALS, THIS SHOW CAPTURES QUEEN'S DISTINCT SOUND WHILE PRESENTING SOME FAMILIAR AND MUSICAL COLORS — THIS CONCERT WILL ROCK YOU!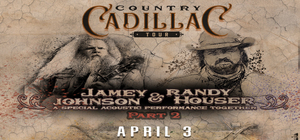 Jamey Johnson & Randy Houser - Country Cadillac Tour Part 2
April 3, 2022 @ 07:00 PM
About Jamey Johnson: Eleven-time Grammy-nominated singer-songwriter Jamey Johnson is "one of the greatest country singers of our time," according to the Washington Post. He is one of only a few people in the history of country music to win two Song of the Year Awards from both the CMA and ACMs. His 2008 album, That Lonesome Song, was certified platinum for 1 million in sales, and his 2010 ambitious double album, The Guitar Song, received a gold certification. In addition, he won two Song of the Year Trophies, for...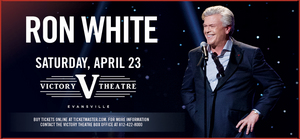 Ron White
April 23, 2022 @ 08:00 PM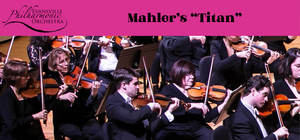 EPO PRESENTS MAHLER'S "TITAN"
April 30, 2022 @ 07:00 PM
MAHLER'S SYMPHONY NO. 1 "TITAN" IS ONE OF THE MOST IMPRESSIVE AND AUDACIOUS FIRST SYMPHONIES EVER WRITTEN. HIS USE OF BIRD CALLS, OFF-STAGE TRUMPETS, AND OPTIMISTIC THEMES EVOKE YOUTHFUL VITALITY, ELEGANCE AND PLAYFULNESS. CHORALE-LIKE FIGURES AND FANFARES SUGGEST IMPENDING VICTORY, BUT THIS COMBINED WITH TENSION AND ANGST-RIDDEN MELODIES PROVIDE FOR AN EMOTIONAL ENDING COMPLETE WITH VICTORIOUS HORNS AND OVERWHELMING JUBILATION.