Breaking News
Brought to you by

Lt. Gov. Crouch, IHCDA launch crowdfunding campaign for historic Evansville theatre
View All Events
Page Content
<
March 2022
>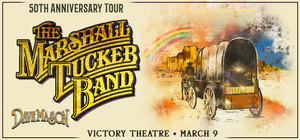 Marshall Tucker Band
March 9, 2022 @ 07:30 PM
When you wake up and want to put a smile on your face, you think of the songs that always manage to reach down and touch your soul the moment you hear the first note. The Marshall Tucker Band is one such group that continues to have a profound level of impact on successive generations of listeners who've been "Searchin' for a Rainbow" and found it perfectly represented by this tried-and-true Southern institution over the decades. "I've been in tune with how music can make you feel, right from when I was first in the crib," explains lead vocalist...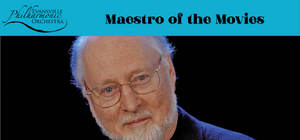 EPO PRESENTS MAESTRO OF THE MOVIES: CELEBRATING 90 YEARS OF JOHN WILLIAMS
March 19, 2022 @ 07:00 PM
THE EPO BRINGS YOUR FAVORITE JOHN WILLIAMS FILM SCORES TO LIFE TO CELEBRATE HIS 90TH BIRTHDAY. FROM STAR WARS, INDIANA JONES, AND CATCH ME IF YOU CAN, TO BORN ON THE 4TH OF JULY, SCHINDLER'S LIST, MINORITY REPORT, HOOK, SUPERMAN, AND JAWS, HEAR SOME OF THE MOST MEMORABLE, ICONIC MOVIE THEMES OF THE PAST 60 YEARS.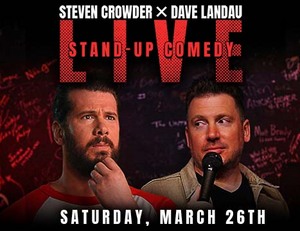 Steven Crowder & Dave Landau from Louder with Crowder
March 26, 2022 @ 07:30 PM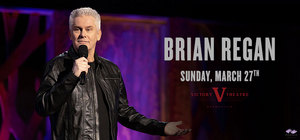 Brian Regan
March 27, 2022 @ 07:30 PM
Critics, fans and fellow comedians agree: Brian Regan is one of the most respected comedians in the country with Vanity Fair calling Brian, "The funniest stand-up alive," and Entertainment Weekly calling him, "Your favorite comedian's favorite comedian." Having built his 30-plus year career on the strength of his material alone, Brian's non-stop theater tour continuously fills the most beautiful venues across North America, visiting close to 100 cities each year. Brian returns for his third season in Peter Farrelly's TV series,...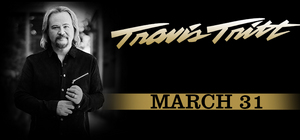 Travis Tritt
March 31, 2022 @ 07:00 PM
Enjoy a special evening with CMA and Grammy award-winning country artist, Travis Tritt. This show, which will include Tritt's band, will give attendees an opportunity to hear some of the performer's biggest hits, including"T-R-O-U-B-L-E," "It's A Great Day to Be Alive" and "Best of Intentions." Plan to sing along with Tritt's vast catalog of crowd favorites like "Modern Day Bonnie and Clyde" and "Here's a Quarter — songs that have created a devoted fan base that continues to sell-out shows across...