Breaking News
Brought to you by

Lt. Gov. Crouch, IHCDA launch crowdfunding campaign for historic Evansville theatre
View All Events
Page Content
<
October 2021
>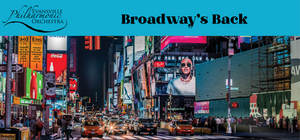 EPO PRESENTS BROADWAY'S BACK, LUTHER LEWIS, TENOR
October 3, 2021 @ 02:00 PM
NOW THAT BROADWAY SHOWS WILL BEGIN TO RAISE THEIR CURTAINS THIS FALL, THE EPO TAKES THEIR CUE AND WELCOMES THEATREGOERS TO HEAR THE EVANSVILLE PHILHARMONIC PERFORM MUSIC FROM HAMILTON, WICKED, RENT, BEETLEJUICE, DEAR EVAN HANSEN, LION KING, JERSEY BOYS, AND MORE. ENJOY THESE BOX-OFFICE HIT MELODIES RIGHT HERE IN THE VICTORY THEATRE!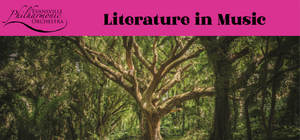 EPO PRESENTS LITERATURE IN MUSIC, ANDREA DRURY, VOCALIST
October 16, 2021 @ 07:00 PM
THIS CONCERT OPENS WITH THE INTOXICATING, WHIRLING ASCENDING BIRD , CO-WRITTEN BY AMERICAN COMPOSER COLIN JACOBSEN AND PERSIAN COMPOSER SIAMAK AGHAEI. THE MISCHIEF, MYTHICAL FAIRIES AND INNOCENT LOVERS THAT SHAKESPEARE BROUGHT TO LIFE IN HIS A MIDSUMMER NIGHT'S DREAM ARE MAGICALLY PORTRAYED THROUGH MENDELSSOHN'S INCIDENTAL" MUSIC. YOU'LL RECOGNIZE THE "OVERTURE," "NOCTURNE" AND OF COURSE, THE "WEDDING MARCH." SEMI-STAGED VERSION, COMPLETE WITH PROPS, LIGHTING, COSTUMES AND ACTORS.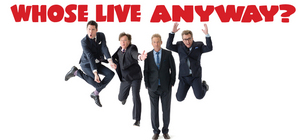 Whose Live Anyway?
October 17, 2021 @ 07:00 PM
Please note rescheduled date! The current cast members of the Emmy-nominated TV show Whose Line Is It Anyway? are returning to Evansville with their improv tour: WHOSE LIVE ANYWAY?. WHOSE LIVE ANYWAY? is 90 minutes of hilarious improvised comedy and song all based on audience suggestions. Cast members Ryan Stiles, Greg Proops, Jeff B. Davis, and Joel Murray will leave you gasping with the very witty scenes they invent before your eyes. Audience participation is key to the show so bring your suggestions and you might be asked to join the cast onstage! WHOSE LIVE ANYWAY? showcases...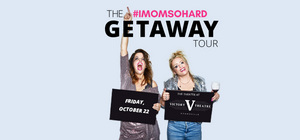 #IMOMSOHARD
October 22, 2021 @ 07:00 PM
PLEASE NOTE NEW DATE!! Moms, best friends and funny ladies Kristin Hensley and Jen Smedley are the creators of the viral web-series #IMOMSOHARD , where they discuss the good, the bad and the funny about motherhood - with the help of a bottle of red wine! #IMOMSOHARD has grown to over 1.5 million follows across platforms and over 120 million video views. One of their most shared episodes, I Swimsuit Season So Hard, where the moms tried on the summer's hottest/most ridiculous swimwear, garnered over 20 million...