View All Events
Page Content
<
January 2020
>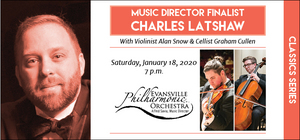 CHARLES LATSHAW – ALAN SNOW AND GRAHAM CULLEN
January 18, 2020 @ 07:00 PM
Conductor Finalist Charles Latshaw brings Cuban dance rhythms to the Victory as the Orchestra performs the Mexican classic "Danzon" No. 2 by Arturo Marquez. Brahms' majestic "Double" Concerto is the perfect work to show off the remarkable talents of our own Concertmaster Alan Snow and Principal Cellist Graham Cullen and Tchaikovsky's Lush Fifth Symphony, a favorite amount concertgoers, expresses the Composer's passion with yearning melodies.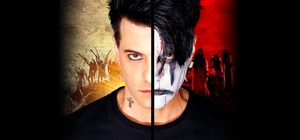 Criss Angel Raw - The Mindfreak Unplugged
January 19, 2020 @ 07:00 PM
Criss Angel has dominated the world of magic for over a decade, but even with his incomparable success, Criss' passion is to constantly create and bring his magic revolution to fans everywhere. Criss Angel RAW - The Mindfreak Unplugged is a theatrical experience unlike any seen before, bringing Angel's famous sleight of hand street magic, mentalism, and even some of his most iconic illusions to life - all performed in an intimate, raw setting. This extraordinary evening of magic unplugged features Criss and some of his amazing friends with a stripped-down purity...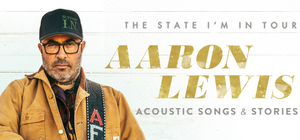 Aaron Lewis
January 31, 2020 @ 07:00 PM
Known for his outspokenness, impassioned live show and Outlaw Country tunes Aaron Lewis will be heading to Victory Theatre January 31 with Acoustic Songs & Stories that make his The State I'm In Tour a must see. Lewis wrote six of the 10 tracks, in his newest album "STATE I'M IN," which also features cuts by acclaimed songwriters Dan Tyminkski and the late Keith Whitley, among others. STATE I'M IN is the follow-up to SINNER, which went No.1 on Billboard's Top Country Albums, Top 200 Albums, and Top Digital Albums Charts upon...