Breaking News
Brought to you by

Breaking News Article JUST ANNOUNCED:DWIGHT YOAKAM TICKETS FOR FEBRUARY 27 ON SALE NOW!
View All Events
Page Content
<
November 2019
>
Victory Theater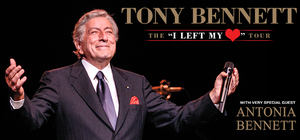 Tony Bennett "I Left My Heart" Tour
November 1, 2019 @ 07:00 PM
VICTORY THEATRE PRESENTS A ONE NIGHT ONLY PERFORMANCE BY MULTIPLE GRAMMY AWARD-WINNER TONY BENNETT: THE "I LEFT MY HEART" TOUR With Special Guest Antonia Bennett "We aren't likely to see a recording career like this again." - The New York Times "….his voice is still a technical marvel, and no one else on Earth can make a lyric written eight decades ago sound as natural as a conversation at a coffee shop." - New York Magazine Victory Theatre proudly presents ...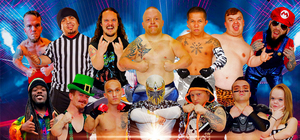 Micro Wrestling
November 2, 2019 @ 07:00 PM
There are millions of brands, hundreds of thousands of comedians, tens of thousands of strippers, but there is only one Micro Wrestling Federation. The Micro Wrestling Federation is a full scale, WWE type event sporting an entire cast under five feet tall. Founded in 2000, the MWF is the longest running organization within the Little Person wrestling industry; no other company has performed in more events over the last eighteen years. Four incredible matches take place during the 2-hour event which will provide great fun for the entire family. Two Single Micro...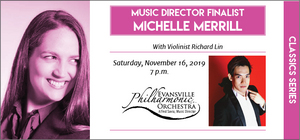 MICHELLE MERRILL AND RICHARD LIN
November 16, 2019 @ 07:00 PM
The sparkling "Magic Flute" Overture by Mozart begins the November Classis as Conductor Finalist Michelle Merrill takes the Victory stage. Gifted Violinist Richard Lin, an International Violin competition of Indianapolis winner performs the unforgettable Mendelssohn "Violin Concerto." Aaron Copland's American masterpiece "Appalachian Spring" perfectly captures the country life of America and "Concert Romanesc" inspired by Ligeti's Romanian childhood, transforms the Orchestra into a gigantic village band.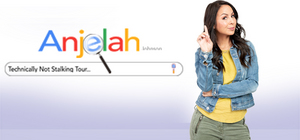 Anjelah Johnson: Technically Not Stalking Tour
November 17, 2019 @ 06:00 PM
Anjelah Johnson Technically Not Stalking Standup Tour Johnson, who has been lauded as "one of the funniest and freshest voices in comedy right now" and whose live performances were described as "filled with almost non-stop laughter" by Time Out Chicago, will embark on her highly-anticipated tour playing to diehard fans with stops in cities from coast to coast. Says Johnson, "I'm excited for you to come out and see me on my Technically Not Stalking Tour! But not if I see you first. Muahaha." Mexican and Native...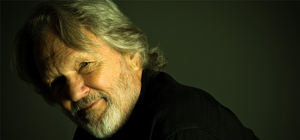 Kris Kristofferson
November 19, 2019 @ 07:00 PM
Kris Kristofferson And the Strangers November 19 - Victory Theatre Kris Kristofferson has been making things happen his entire life. Born in Texas and raised in a military family, he was a Golden Gloves boxer who studied creative writing at Pomona College in California. The Phi Beta Kappa graduate earned a Rhodes scholarship to study literature at Oxford, where he boxed, played rugby and continued to write songs. After graduating from Oxford, Kristofferson served in the army as an Airborne Ranger helicopter pilot and achieved the rank of Captain. In...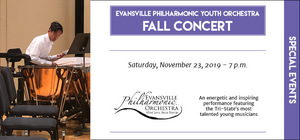 EVANSVILLE PHILHARMONIC YOUTH ORCHESTRAS FALL CONCERT
November 23, 2019 @ 07:00 PM
The Evansville Philharmonic Youth Orchestras (EPYO and EPYO II) will present their Fall Concert on Saturday, November 23 at 7:00 p.m. on the Victory Theatre stage. EPYO II consists of Tri-State students in grades 6 - 9, and EPYO includes Tri-State students in grades 9-12. This performance is the first opportunity this season for these outstanding young people to showcase their talents.