Breaking News
Brought to you by

Breaking News Article JUST ANNOUNCED: The Music of Randy Travis will be coming to Victory Theatre October 17. Tickets go on sale Friday, August 23 at 10am
View All Events
Page Content
<
October 2019
>
Evansville Philharmonic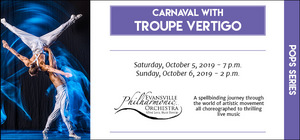 CARNAVAL WITH TROUPE VERTIGO
October 5, 2019 @ 07:00 PM
From Venice and Rio to New Orleans, we fuse the sounds of Carnaval with elements of Cirque-style acrobatics and classical dance. Troupe Vertigo takes you on a spellbinding journey through the world of artistic movement - All choreographed to thrilling live music. Brace yourself for a delightful night of entertainment with world-class aerial artists, contortionists and dancers.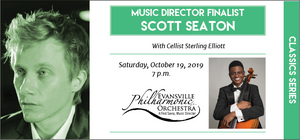 SCOTT SEATON AND STERLING ELLIOTT
October 19, 2019 @ 07:00 PM
Under the direction of Conductor Finalist Scott Seaton, the Orchestra begins the concert with Michael Torke's "ASH" and its unique and intriguing fusion of classical and pop with a vibrant, contemporary sound. Tchaikovsky's graceful and popular Rococo Variations will showcase Cellist Sterling Elliott's ability to play long, lyrical melodies cadenzas, trills and double stops. The evening concludes with Beethoven's dynamic Fourth Symphony.