Breaking News
Brought to you by

Breaking News Article JUST ANNOUNCED:DWIGHT YOAKAM TICKETS FOR FEBRUARY 27 ON SALE NOW!
View All Events
Page Content
<
August 2019
>
Victory Theater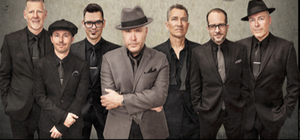 Big Bad Voodoo Daddy
August 3, 2019 @ 07:00 PM
Big Bad Voodoo Daddy August 3 - Victory Theatre Big Bad Voodoo Daddy's all original core line-up includes Scotty Morris (lead vocals and guitar), Kurt Sodergren (drums), Dirk Shumaker (double bass and vocals), Andy Rowley (baritone saxophone and vocals), Glen "The Kid" Marhevka (trumpet), Karl Hunter (saxophones and clarinet) and Joshua Levy (piano and arranger). Big Bad Voodoo Daddy's efforts to promote and revitalize swing music have taken shape as much more than a simple tribute. Taking inspiration from the creators of...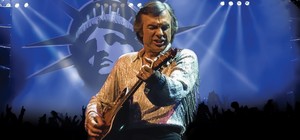 "Sweet Caroline" World Tour
August 10, 2019 @ 08:00 PM
Heartlight Entertainment, together with the Parkinson Support Center of Kentuckiana, announced today that the Neil Diamond-inspired Sweet Caroline Tour arrives in Evansville for a Benefit Concert performance on Saturday, August 10, 2019 at 8 pm at the Victory Theater to benefit the Parkinson's Awareness Support Association of the Tri-State. The Sweet Caroline World Tour was created in response to Neil Diamond's retirement from the stage due to his Parkinson's diagnosis announced in early 2018. It's stated two-year Mission is to raise awareness and $5...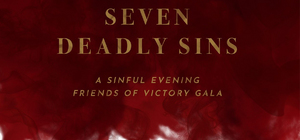 Seven Deadly Sins Gala: Benefiting Friends of Victory Theatre
August 16, 2019 @ 07:00 PM
VIP - $79 tickets 5 pm – 6 pm – Hors d'Oeuvres and Cocktail Hour 6 pm – Program and Live Auction Concert Only - $28 tickets 7 pm – Casey James Concert Everyone is invited to the dessert and cocktail tasting (only those over 21 for the cocktail tasting) Limited sponsorship opportunities available Raising funds for the replication and replacement of the original Victory Theatre Marquee Friends of the Victory is holding a Seven Deadly Sins gala this...