Breaking News
Brought to you by

Breaking News Article JUST ANNOUNCED:DWIGHT YOAKAM TICKETS FOR FEBRUARY 27 ON SALE NOW!
View All Events
Page Content
<
June 2019
>
Victory Theater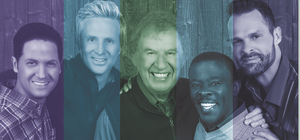 Bill Gaither and the Gaither Vocal Band
June 20, 2019 @ 07:00 PM
Bill Gaither and the Gaither Vocal Band We Have This Moment Tour On Thursday, June 20, 2019, at the Victory Theatre in Evansville, IN, multi-Grammy Award-winner Bill Gaither will host a spectacular evening of music, laughter and encouragement featuring the talent of the prestigious Gaither Vocal Band. The Gaither Vocal Band will share timeless gospel classics, as well as refreshing, inspiring new favorites embraced by audiences of all ages and backgrounds. Few events have the ability unite individuals from all walks of life the way Gaither concerts...