Breaking News
Brought to you by

Breaking News Article JUST ANNOUNCED: AMY GRANT IS COMING TO VICTORY THEATRE MAY 2. TICKETS ON SALE NOW!
View All Events
Page Content
<
April 2019
>
Evansville Philharmonic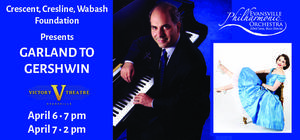 CRESCENT, CRESLINE, WABASH FOUNDATION PRESENTS GARLAND TO GERSHWIN
April 6, 2019 @ 07:00 PM
PBS PERSONALITY RICHARD GLAZIER PLAYS THE PIANO AND WEAVES IN FASCINATING COMMENTARY OF THE HISTORY BEHIND THE MUSIC OF GEORGE GERSHWIN AND JUDY GARLAND – TELLING STORIES, SHARING FUNNY ANECDOTES AND SHOWING RARE VINTAGE IMAGES AND FILM CLIPS. HE IS JOINED BY JOAN ELLISON WHO RECAPTURES JUDY GARLAND'S VOCAL SOUND AND MANNERISMS.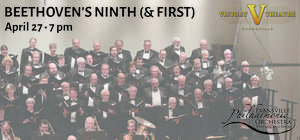 BEETHOVEN'S NINTH (& FIRST)
April 27, 2019 @ 07:00 PM
HEAR THE EVANSVILLE PHILHARMONIC PERFORM BEETHOVEN'S FIRST AND NINTH SYMPHONIES FROM THE CLASSICAL AND ROMANTIC ERAS OF MUSIC. THE MONUMENTAL "NINTH SYMPHONY" IS A FITTING AND TRIUMPHANT FINALE TO MAESTRO SAVIA'S 30 TH ANNIVERSARY SEASON. THE FOURTH MOVEMENT INCLUDES THE RAPTUROUS "ODE TO JOY" WITH FULL CHORUS AND SOLOISTS.