Breaking News
Brought to you by

Breaking News Article JUST ANNOUNCED: CRISS ANGEL RAW: MINDFREAK UNPLUGGED IS COMING TO VICTORY THEATRE JANUARY 19. TICKETS GO ON SALE FRIDAY, DECEMBER 6 AT 10AM. SAM BUSH IS COMING TO VICTORY THEATRE FEBRUARY 8. TICKETS GO ON SALE FRIDAY, DECEMBER 6 AT 10AM.
View All Events
Page Content
<
March 2019
>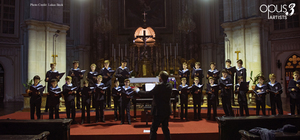 Vienna Boys Choir
March 2, 2019 @ 06:00 PM
Boys have been singing at the Viennese court since the 14th century, and in 1498 - more than half a millennium ago - Holy Roman Emperor Maximilian I moved his court and his court musicians to Vienna. Historians have settled on 1498 as the foundation date of the Vienna Chapel Imperial (Hofmusikkapelle) and thus the Vienna Boys Choir. Until 1918, the choir sang exclusively for the imperial court, at mass, concerts, private functions, and on state occasions. Throughout history, such noted composers as Heinrich Isaac, Philippe de Monte, Heinrich Ignaz Franz Biber, Johann Joseph Fux,...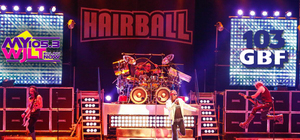 HAIRBALL Presented by My105.3 WJLT, 103 GBF and Victory Theatre
March 9, 2019 @ 07:30 PM
Welcome back HAIRBALL to Victory Theatre and take yourself back to the 80's and 90's when Arena Rock was all that mattered. My 105.3 WJLT , 103 GBF and Victory Theatre are bringing Evansville another fantastic night with HAIRBALL – A BOMBTASTIC CELEBRATION OF ARENA ROCK . If you saw them before, you know you don't want to miss this concert! Tickets go on sale Friday, January 11 at 10 AM. 2018 finds Hairball celebrating its 18th year of rocking hundreds of thousands of people across the country. Constantly adding more...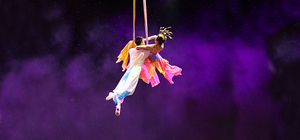 Imagination Journey
March 10, 2019 @ 02:00 PM
Imagination Journey This production is not affiliated with Cirque Dreams With an array of the worlds greatest acrobats, contortionists and aerial artists, Imagination Journey has been entertaining fans around the world with tremendous popularity. Their electrifying and mesmerizing stunts have been performed live on and above the stage with captivating performances. The show travels with a cast of 30 performers from around the world and is a thrill-a-minute spectacle. Coming to Victory Theatre on March 10, get your tickets for this...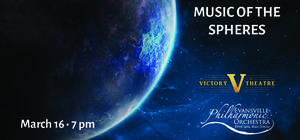 MUSIC OF THE SPHERES
March 16, 2019 @ 07:00 PM
COMMEMORATING THE 50 TH ANNIVERSARY OF THE MOON LANDING, JAMES BECKEL'S "FROM THE EARTH TO THE MOON AND BEYOND" WAS ESPECIALLY COMPOSED FOR THIS OCCASION. IN AN EDUCATIONAL COLLABORATION, 150 MEMBERS OF THE EPO AND THE EVANSVILLE PHILHARMONIC YOUTH ORCHESTRA JOIN FORCES FOR A PERFORMANCE OF GUSTAV HOLST'S SERENE WORK "THE PLANETS."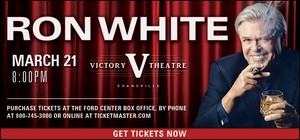 Ron White
March 21, 2019 @ 08:00 PM
Ron "Tater Salad" White, best known as the cigar smoking, scotch drinking funnyman from the "Blue Collar Comedy" phenomenon, makes his return to Evansville with his new stand-up show. White has achieved three Grammy nominations, a Gold Record, two of the top rated one-hour specials in Comedy Central history, a book that appeared on the New York Times Best Seller List, and CD and DVD sales of over 10 million units. Most Recently, White can be seen in music-industry vet Cameron Crowe, and renowned director JJ Abrams' new...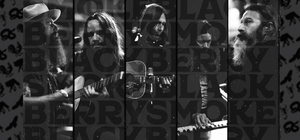 Blackberry Smoke Break it Down Tour
March 26, 2019 @ 07:00 PM
Blackberry Smoke Break It Down 2019 Acoustic Tour Featuring Ida Mae Blackberry Smoke will perform a series of stripped down shows this spring as part of their newly confirmed, " Break It Down Tour ," the band's first-ever acoustic tour. The newly announced shows celebrate the release of Blackberry Smoke's new acoustic EP, The Southern Ground Sessions , which was released last fall (stream/purchase here ). Created as a companion to the band's latest full-length album, Find A Light , the EP was recorded at...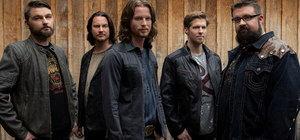 Home Free: Timeless World Tour
March 28, 2019 @ 07:30 PM
The all vocal (a cappella) country music sensation Home Free is bringing Nashville country standards and country-dipped pop hits. The band comes to town on the heels of their most recent full-length album release, TIMELESS , bringing with them new music and new humor every night. Home Free has become a household name, amassing more than 250-million YouTube views, and entertaining more than 350,000 people live in concert since bursting on the national scene in 2013. The 5-man band has become known for their show-stopping performances that mix their signature...