Breaking News
Brought to you by

Breaking News Article JUST ANNOUNCED: HOME FREE IS BRINGING THEIR TIMELESS WORLD TOUR TO VICTORY THEATRE MARCH 28. TICKETS ON SALE NOW! NEEDTOBREATHE IS COMING TO VICTORY THEATRE FEBRUARY 16. TICKETS ON SALE NOW!
View All Events
Page Content
<
January 2019
>
Victory Theater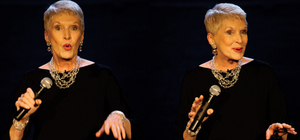 Jeanne Robertson "Rocking Chair" Tour
January 19, 2019 @ 06:00 PM
Humorist Jeanne Robertson is bringing her "Rocking Chair" tour to EVANSVILLE. Robertson will perform LIVE at the Victory Theatre on Saturday, January 19 th at 6PM. Tickets can be purchased through the Ford Center Ticket Office, or Ticketmaster.com or 800.745.3000. At 74 years young, Jeanne Robertson continues to charm audiences with her humorous observations about life around her. This former Miss North Carolina, standing tall at six-foot-two, has a vivacious personality, heart and sense of humor. Jeanne tours nationally and appears regularly...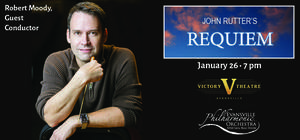 ROBERT MOODY, GUEST CONDUCTOR
January 26, 2019 @ 07:00 PM
ROBERT MOODY RETURNS TO THE VICTORY STAGE! CURRENTLY MUSIC DIRECTOR OF THE MEMPHIS SYMPHONY ORCHESTRA, MOODY BEGAN HIS CONDUCTING CAREER UNDER MAESTRO SAIVA AS ASSISTANT CONDUCTOR, CHORUS CONDUCTOR AND FOUNDING CONDUCTOR OF THE EVANSVILLE PHILHARMONIC YOUTH ORCHESTRA. HE WILL LEAD THE ORCHESTRA IN MENDELSSOHN'S "ITALIAN" SYMPHONY NO. 4 AND REUNITES WITH THE CHORUS FOR JOHN RUTTER'S UPLIFTING "REQUIEM."