Breaking News
Brought to you by

Breaking News Article JUST ANNOUNCED: HOME FREE IS BRINGING THEIR TIMELESS WORLD TOUR TO VICTORY THEATRE MARCH 28. TICKETS ON SALE NOW! NEEDTOBREATHE IS COMING TO VICTORY THEATRE FEBRUARY 16. TICKETS ON SALE NOW!
View All Events
Page Content
<
November 2018
>
Victory Theater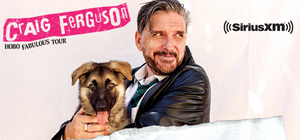 Craig Ferguson - "Hobo Fabulous" Tour
November 1, 2018 @ 07:00 PM
CRAIG FERGUSON TO EMBARK ON NORTH AMERICAN COMEDY TOUR WITH "HOBO FABULOUS" Craig Ferguson has announced the HOBO FABULOUS TOUR which will take the Grammy® nominated, Emmy® and Peabody® award winning comedian to 45+ shows across the USA and Canada including one in Evansville, IN at Victory Theatre on November 1. "What the world needs now more than ever is an ageing unhinged vagrant travelling from place to place ranting nonsense into a microphone," said...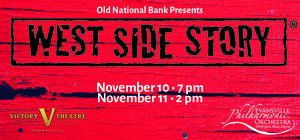 OLD NATIONAL BANK PRESENTS WEST SIDE STORY IN CONCERT
November 10, 2018 @ 07:00 PM
NOVEMBER BRINGS "WEST SIDE STORY," THE MONDERN DAY RETELLING OF THE STORY OF "ROMEO & JULIET" THROUGH THE RIVAL GANGS OF NEW YORK CITY'S JETS & SHARKS. FEATURING AN EXCITING MIX OF JAZZ AND LATIN MUSIC, "WEST SIDE STORY" INCLUDES "SOMEWHERE," "TONIGHT," AND "AMERICA." THIS CONCERT WILL FEATURE STELLAR SINGERS FROM THE BROADWAY AND OPERA STAGES.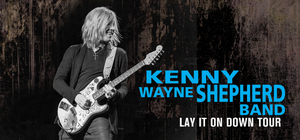 Kenny Wayne Shepherd Band
November 13, 2018 @ 08:00 PM
Blues Rock Review of Lay It On Down "With this being the first batch of original material from the Kenny Wayne Shepherd Band in six years, expectations were high. Consider those expectations exceeded…" There are few artists whose names are synonymous with one instrument and how it's played in service to an entire genre. Utter the phrase "young blues rock guitarist" within earshot of anyone with even a cursory knowledge of the modern musical vanguard and the first name they are most likely to respond with will be Kenny Wayne Shepherd....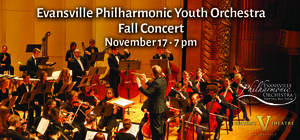 EVANSVILLE PHILHARMONIC YOUTH ORCHESTRA FALL CONCERT
November 17, 2018 @ 07:00 PM
THE EVANSVILLE PHILHARMONIC YOUTH ORCHESTRAS (EPYO & EPYO II) WILL PRESENT THEIR FALL CONCERT ON SATURDAY, NOVEMBER 17 AT 7:00 P.M. ON THE VICTORY THEATRE STAGE. EPYO II CONSISTS OF TRI-STATE STUDENTS IN GRADES 6-9, AND EPYO INCLUDES TRI-STATE STUDENTS IN GRADES 9-12. THIS PERFORMANCE IS THE FIRST OPPORTUNITY THIS SEASON FOR THESE OUTSTANDING YOUNG PEOPLE TO SHOWCASE THEIR TALENTS.