Breaking News
Brought to you by

Breaking News Article JUST ANNOUNCED:NOEL THE MUSICAL IS MAKING A STOP AT VICTORY THEATRE ON DECEMBER 7. TICKETS GO ON SALE FRIDAY, SEPTEMBER 21 AT 10 AM!
View All Events
Page Content
<
October 2018
>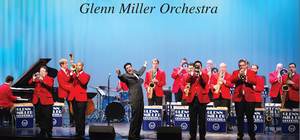 The World Famous Glenn Miller Orchestra
October 12, 2018 @ 07:00 PM
Glenn Miller and His Orchestra made a big impact right before and during the war. And it had more hit records in one year than anybody in the history of the recording industry. In fact, its recording of Chattanooga Choo-Choo earned the first Gold Record ever awarded to a performing artist. Additional Gold Record recordings include "In the Digital Mood" and "In The Christmas Mood," Volume I & II. Back in the days of the big band era of the forties, any dance band "worth its salt" had a distinctive theme song. It was the musical signature with...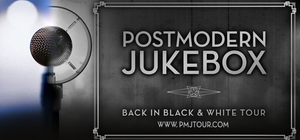 Postmodern Jukebox
October 21, 2018 @ 08:00 PM
Postmodern Jukebox is back.... Back in Black & White ! The band's non-stop throwback carnival is on the road again with their Back in Black & White Tour , kicking off this fall. PMJ has always been about using modern media to turn back the clock to a time we always imagine in shades of black and white -- simpler, more carefree, without so many mind-boggling devices and distractions, every one streaming in hi-def at any hour of the day! Of course, live entertainment was always live and in vibrant color, so PMJ offers fans the best of both worlds. PMJ shows...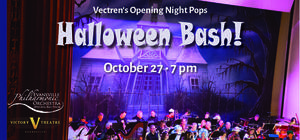 VECTREN'S OPENING NIGHT: HALLOWEEN BASH!
October 27, 2018 @ 07:00 PM
COME ENJOY A NIGHT FULL OF SPOOKY MUSIC TO GET YOU READY FOR HALLOWEEN! THIS CONCERT IS FULL OF TRICKS, TREATS, AND ENTERTAINING MUSIC! HEAR A VARIETY OF THRILLING PIECES INCLUDING RUSSELL PECK'S "THE CHILL OF THE ORCHESTRA," EDVARD GRIEDG'S "IN THE HALL OF THE MOUNTAIN KING," PLUS TUNES FROM "PSYCHO" AND OTHER FAVORITE HALLOWEEN MOVIE SCORES.