Breaking News
Brought to you by

Breaking News Article JUST ANNOUNCED: HOME FREE IS BRINGING THEIR TIMELESS WORLD TOUR TO VICTORY THEATRE MARCH 28. TICKETS ON SALE NOW! NEEDTOBREATHE IS COMING TO VICTORY THEATRE FEBRUARY 16. TICKETS ON SALE NOW!
View All Events
Page Content
<
May 2018
>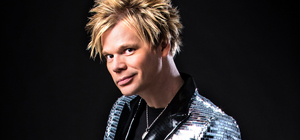 Brian Culbertson Live in Concert
May 8, 2018 @ 07:30 PM
Award-winning multi-instrumentalist, songwriter and producer Brian Culbertson will perform live in concert on Tuesday, May 8 at 7:30 p.m. at the Victory Theatre in Evansville. Brian Culbertson is an award-winning multi-instrumentalist, songwriter and producer known for his distinct brand of genre-crossing contemporary jazz, R&B and funk. Mining the urban sounds of musically-rich Chicago, he began his musical studies on piano at age eight and quickly picked up several other instruments by the time he was twelve, including drums, trombone, bass and euphonium. Inspired by...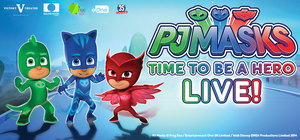 PJ Masks Time To Be a Hero Live
May 12, 2018 @ 04:00 PM
' PJ Masks Live! Time to Be a Hero ,' the hit musical production, will head back to the stage, touring across North America making a stop at Victory Theatre May 12 at 4 PM. VIP packages are available and include a Meet and Greet. The live show is based on eOne's top-rated animated TV series, which airs daily on Disney Junior. Catboy, Owlette, Gekko, and the Baddies will delight fans of all ages with live performances featuring world-class production, familiar and original music, and immersive interactivity. PJ Masks , the hit series now in its second season,...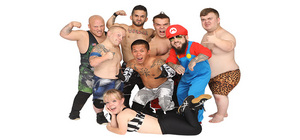 Micro Wrestling
May 26, 2018 @ 08:00 PM
You don't want to miss the 6-cast member wrestling blowout with Micro Wrestling! This is the most outrageous event within our industry brought to you by Low Budget Rock Star Entertainment; the innovators of mundane entertainment! Become a Micro Mayhemer and get more action for your buck! Here is what you can expect: Two Single Matches: Who are the toughest Micro wrestlers? Come find out! Micro Bar Brawl: Body slams, suplexes, and punches to the face can take place anywhere in the venue! Get ready for up-close and personal Micro action! ...