Breaking News
Brought to you by

Breaking News Article JUST ANNOUNCED:THE PINK FLOYD LASERSPECTACULAR IS COMING TO VICTORY THEATRE MARCH 9! TICKETS GO ON SALE FRIDAY, JANUARY 26 AT 10 AM.
View All Events
Page Content
<
April 2018
>
Victory Theater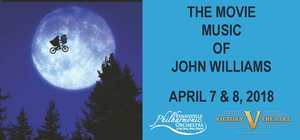 THE MOVIE MUSIC OF JOHN WILLIAMS
April 7, 2018 @ 07:00 PM
WRAPPING UP THE "SEASON OF WONDER" HIGHLIGHTS THE TALENTED ORCHESTRA MUSICIANS AS THEY PERFORM SCORES OF SOME OF THE BIGGEST HOLLYWOOD BLOCKBUSTER HITS COMPOSED BY JOHN WILLIAMS. HEAR SOME OF THE BEST SOUNDTRACKS OVER THE PAST FIVE DECADES, INCLUDING JAWS, STAR WARS, SUPERMAN, E.T., JURASSIC PARK, HARRY POTTER, SCHINDLER'S LIST AND MORE !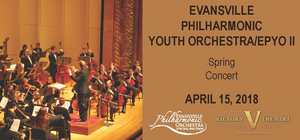 EVANSVILLE PHILHARMONIC YOUTH ORCHESTRA SPRING CONCERT
April 15, 2018 @ 04:00 PM
THE EVANSVILLE PHILHARMONIC YOUTH ORCHESTRAS (EPYO & EPYO II) WILL PRESENT THEIR FALL CONCERT ON SUNDAY, APRIL 15 AT 4:00 P.M. ON THE VICTORY THEATRE STAGE. EPYO II CONSISTS OF TRI-STATE STUDENTS IN GRADES 6-9, AND EPYO INCLUDES TRI-STATE STUDENTS IN GRADES 9-12. THIS PERFORMANCE IS THE FINAL OPPORTUNITY THIS SEASON FOR THESE OUTSTANDING YOUNG PEOPLE TO SHOWCASE THEIR TALENTS.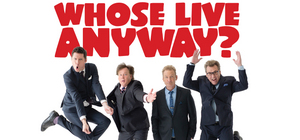 WHOSE LIVE ANYWAY?
April 18, 2018 @ 07:00 PM
The current cast members of the Emmy-nominated TV show Whose Line Is It Anyway? are proud to present their new improv tour: WHOSE LIVE ANYWAY? and they are making a stop at Victory Theatre on April 18. WHOSE LIVE ANYWAY? is 90 minutes of hilarious improvised comedy and song all based on audience suggestions. Cast members Ryan Stiles, Greg Proops, Jeff B. Davis, and Joel Murray will leave you gasping with the very witty scenes they invent before your eyes. Audience participation is key to the show so bring your suggestions and you might be asked to join the cast onstage!...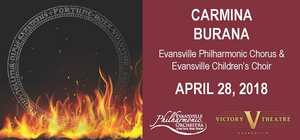 CARMINA BURANA
April 28, 2018 @ 07:00 PM
CARL ORFF'S EMOTIONALLY CHARGED SCORE CARMINA BURANA IS ONE OF THE MOST POPULAR PIECES IN MUSIC HISTORY. IF YOU HAVE NEVER EXPERIENCED CARMINA LIVE IN CONCERT, PREPARE FOR A STUNNING PRODUCTION. PROGRAM HIGHLIGHTS THE EVANSVILLE PHILHAMONIC CHORUS AND THE EVANSVILLE CHILDREN'S CHOIR. INCLUDED IN THIS CONCERT IS RICHARD STRAUSS'S TILL EULENSPIEGEL .