Breaking News
Brought to you by

Breaking News Article JUST ANNOUNCED: AMY GRANT IS COMING TO VICTORY THEATRE MAY 2. TICKETS ON SALE NOW!
View All Events
Page Content
<
March 2018
>
Victory Theater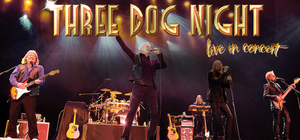 Three Dog Night
March 8, 2018 @ 08:00 PM
Legendary music icons, THREE DOG NIGHT, celebrating nearly 5 decades, claims some of the most astonishing statistics in popular music. In the years 1969 through 1974, no other group achieved more top 10 hits, moved more records or sold more concert tickets than THREE DOG NIGHT. THREE DOG NIGHT hits wind through the fabric of pop culture today, whether on the radio where they are heard day in and day out, in TV commercials or in major motion pictures -- songs like "Mama Told Me (Not To Come)", "Joy to the World", "Black and White",...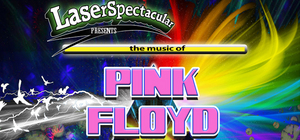 The Pink Floyd LaserSpectacular
March 9, 2018 @ 08:00 PM
With over 30 years of successful touring, the Laser Spectacular features Pink Floyd's "Dark Side Of The Moon" with the second half featuring The Best of Pink Floyd (including "The Wall") ! It's all the excitement of a live concert –with multi-screen video projection and state-of-the-art laser technology, all choreographed to the greatest band of all-time. This show has been enjoyed by audiences worldwide. Over the years, the show has changed and so has the audience. Now days, you will see Classic...
My 105.3 WJLT & Victory Theatre Presents Hairball
March 10, 2018 @ 08:00 PM
A band puts on a concert - Hairball puts on an event! Hairball is a Rock & Roll experience you won't soon forget. The lights, sound, smoke, fire, bombs, and screaming hoards of avid fans...to merely call it a concert would be like calling Mount Rushmore a roadside attraction! Vocalists Joe, Steve and Bobby lead the band through a 2+ hour, mind-blowing, and drop-dead accurate homage to some of the biggest arena acts in the world. Van Halen, KISS, Motley Crue, Queen, Journey, and Aerosmith are but a few of the acts fans will see brought to life. The...
ST. PATRICK'S DAY CELEBRATION
March 17, 2018 @ 08:00 PM
ST. PATRICK'S DAY COMES ALIVE WITH AN EVENING OF MUSIC AND DANCES FROM THE EMERALD ISLE AND ITS NORTHERN NEIGHBORS. FILM MUSIC FROM TITANIC , BRAVEHEART AND FAR AND AWAY WILL HELP YOU GET INTO THE CELTIC SPIRIT. SIXTEEN YEAR OLD RISING STAR VIOLINIST(AND ITZHAK PERLMAN PROTÉGÉ) NATHAN MELTZER PERFORMS SAINT-SAENS' RONDO AND CAPRICCIOSO AND THE ORCHESTRA ROUNDS OUT THE PROGRAM WITH IRISH TUNES, INCLUDING PERCY GRAINGER'S IRISH TUNE FROM COUNY DERRY (AKA DANNY BOY) AND MORE!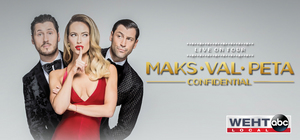 Maks Val & Peta: Confidential
March 20, 2018 @ 07:30 PM
Following a smash hit first tour, Maks and Val, the hottest stars of ABC's Dancing With The Stars are back with an all new spectacular show and this time the family has grown. Joining them in their brand new show Confidential , the stunningly talented, Peta Murgatroyd, two time Dancing With The Stars Mirror Ball champion, actress and Mrs Maks Chmerkovskiy. The trio along with a dazzling cast of the industry's best dancers are coming to the stage this Spring, performing in 49 cities across America starting March 19 through to May 16, 2018. 'Maks, Val...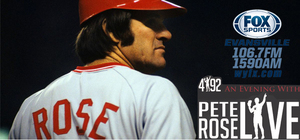 4192: An Evening With Pete Rose
March 31, 2018 @ 07:00 PM
Pete Rose was born on April 14, 1941, in Cincinnati, Ohio. Known as "Charlie Hustle" for his hard-charging style, he became one of the greatest players in the history of professional baseball and retired as the all-time leader in hits, games and at-bats. Below is a list of records Pete Rose claimed during his career. MAJOR LEAGUE RECORDS Most Career Hits 4,256 Most Games Played 3,562 Most AB's 14,053 Most Singles 3,315 Most Total Bases Switch Hitter 5,752 ...