Breaking News
Brought to you by

Breaking News Article JUST ANNOUNCED: COMEDIAN JEANNE ROBERTSON WILL BE AT VICTORY THEATRE JANUARY 19. TICKETS ON SALE NOW!
View All Events
Page Content
<
January 2018
>
Victory Theater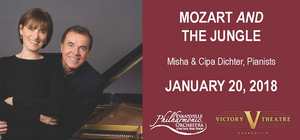 MOZART AND THE JUNGLE
January 20, 2018 @ 07:00 PM
HEAR SOME OF THE GREAT MUSIC OF MOZART, FROM HIS EARLY OVERTURE TO II RÉ PASTORE TO HIS MORE MATURE MASTERWORK, THE "HAFFNER" SYMPHONY NO. 35. LEGENDARY PIANIST MISHA DICHTER IS JOINED BY HIS WIFE AND PARTNER CIPA TO PERFORM THE CHARMING AND RARELY PERFORMED CONCERTO FOR TWO PIANOS .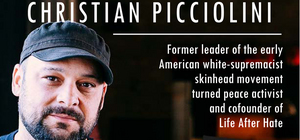 Christian Picciolini
January 22, 2018 @ 07:00 PM
Christian Picciolini, a reformed white supremacist skinhead will give a free talk about his life and transformation from a white nationalists and skinhead on Monday, January 22, 2018 at 7:00 p.m. at the Victory Theatre. His appearance is presented by One God One Community – a faith based entity in Evansville consisting of the congregations of Temple Adath B'nai Israel, The Islamic Society of Evansville, First Presbyterian Church and St. Benedict Cathedral. A free will offering of cash and food items for the Tri State Food Bank...